Research Price and Style before you BUY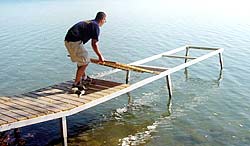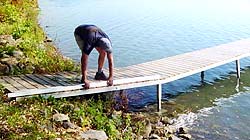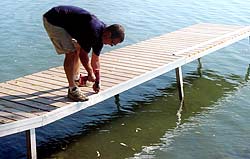 Aluminum dock legs and foot pads, installation is very easy with this dock type of dock design. Aluminum moldings and rails are the major dock components.
Buying a dock or building a dock - answer the following questions before you begin to shop around.
What shape of dock do you require
What length of dock will you need to accommodate your boat
What is the lake bottom made of that the dock legs will stand on